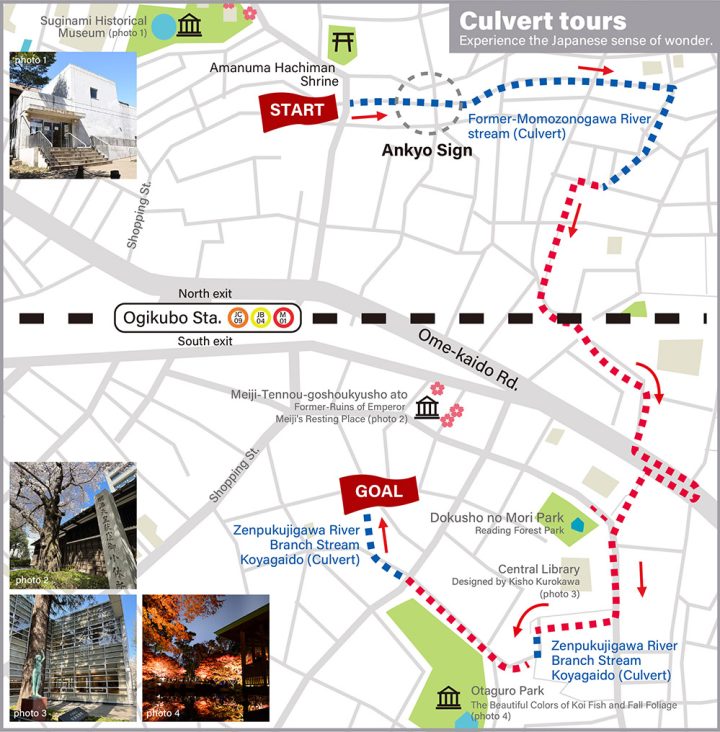 CULVERT TOURS (Ogikubo)
Experience the Japanese Sense of Wonder
[published August 23, 2022]
Have you ever heard the Japanese word "ANKYO"?
"Ankyo" means "culvert," and in Tokyo many of these former river or irrigation channels have been covered and made into roads or walkways. Currently, walking down these Ankyo-roads is a trend in Japan. A tour of such Ankyo appeals to the sensitivity of Japanese people, yet international tourists have still not picked up on this trend. What makes these Ankyo tours popular and what is the reason Japanese are likely to take a stroll through them? This article attempts to shed some light on the reason with two walking routes in Ogikubo, Suginami, Tokyo guided by two Ankyo specialists: Ms. Nama Yoshimura and Mr. Hideo Takayama.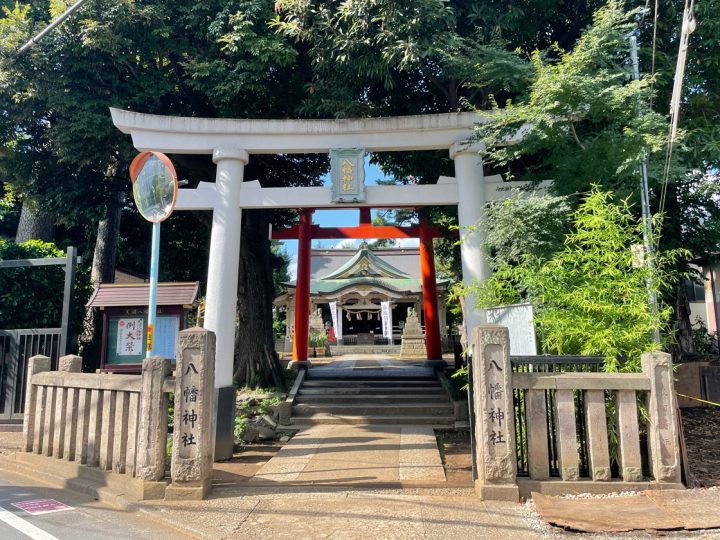 Route 1: North of Ogikubo Station
This walking-route in the Ogikubo northern area starts from Amanuma Hachiman Shrine.
Although there used to exist some ponds that could have been the water source of the Momozonogawa River, which was would started near this shrine, they have already disappeared. Due to the high groundwater level, the water used to come from rain build-up.
Address:

2 Chome-18-5 Amanuma, Suginami-ku, Tokyo
Distance from Station:

6 minutes from JR/Tokyo Metro Ogikubo Station, North Exit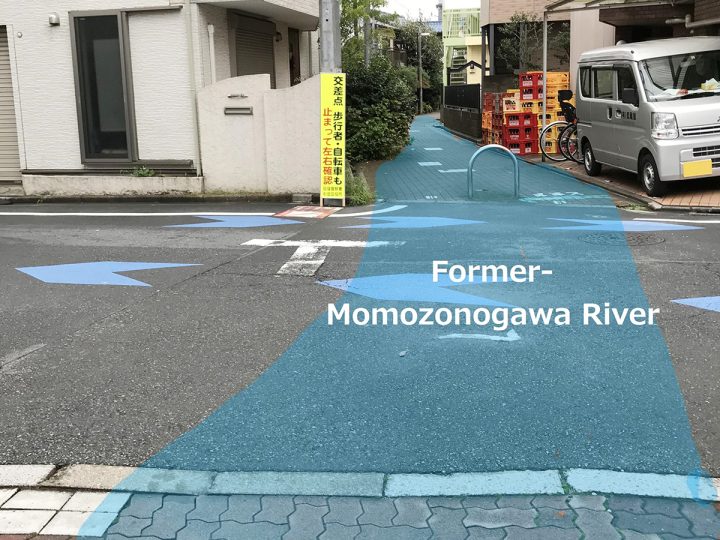 Momozonogawa River
The Former-Momozonogawa River Ankyo is located close to the shrine.
Having existed until approximately 1965, the river was covered up and modified into a road and is currently used for the sewage line under the road.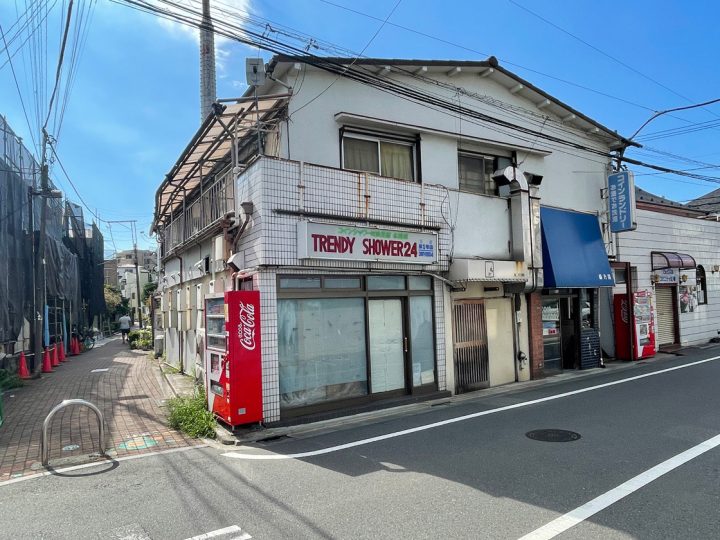 An "Ankyo Sign"― What is the Sign of a Culvert?
Are there any clues to finding Ankyo?
There are the remnants of rivers and streams around the culvert. You can see a metal curved rail on the left side of the photo, which is to prevent cars from entering, as cars are not able to use roads that have covered up rivers like this one.
Moreover, usually nearby you can find some former bridges or factories or shops that typically use lots of water; for instance, public baths, tofu shops, fishing ponds and dye houses.
It's fun to imagine the relationship between the river or the stream and those industries. Takayama calls it an "Ankyo sign" which could help find one of these culverts.
Address:

2 Chome-17-21 Amanuma, Suginami-ku, Tokyo
Distance from Station:

12 minutes from JR/Tokyo Metro Ogikubo Station, North Exit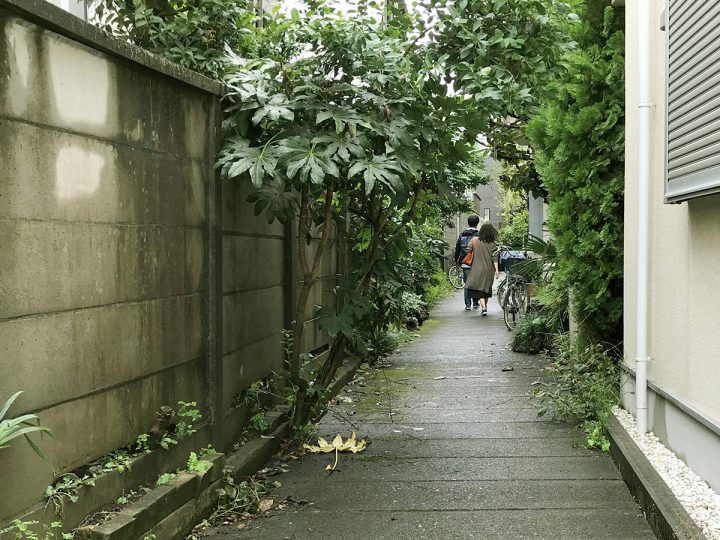 Momozonogawa River Branch Stream
The former Momozonogawa River splits off into some roads. Those tributaries have some noticeable features such as increased humidity and an indication of water. Takayama refers to these roads as a "cover-ankyo".
Walking on the concrete covers, you can hear a rumbling sound and realize that it is hollow underneath. Residential areas eventually surrounded these tributary roads, but they continue onward close to the JR Chuo train line, weaving between many houses.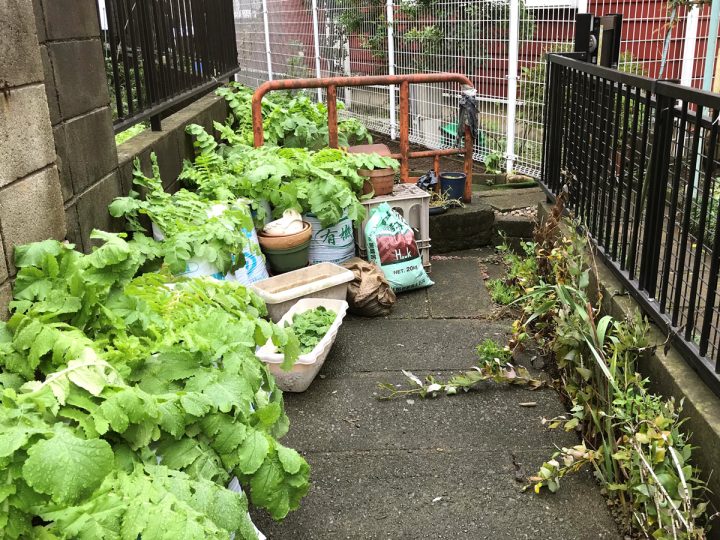 Route 2: South of Ogikubo Station
Let's move on to the south side of Ogikubo station.
The Zenpukujigawa River is 1km south of Ome-kaido Road. Until roughly 1955, there were rice fields here. An irrigation canal used to flow through it, and the water from the river, rain and spring water simultaneously became Ankyo as the rice fields were converted into residential areas.
This culvert is one of the former canals. On those narrow roads, mostly only used by residents, there is an active feeling, as a vegetable garden made by locals and other activities are taking place.
Address:

3 Chome-35 Ogikubo, Suginami-ku, Tokyo
Distance from Station:

10 minutes from JR/Tokyo Metro Ogikubo Station, South Exit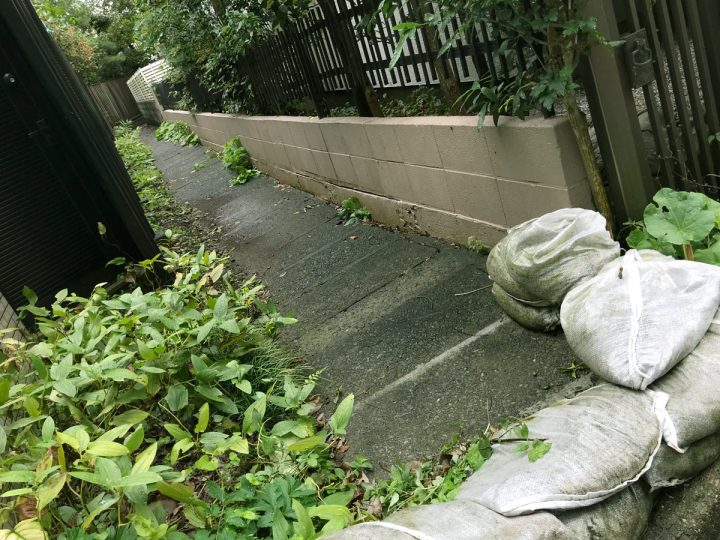 Zenpukujigawa River Branch Stream
There is also a culvert near Otaguro Park, which has a certain atmosphere that makes one hesitate to enter. Please be aware that if you enter it carelessly, you may find it gradually becoming impossible to proceed!
Compared to the Route 1 former the Momozonogawa River in the north, the culvert on the south side is narrower than rivers and is recommended for those who want to enjoy a more primitive atmosphere.
Please note, however, that some of the roads are private roads rather than public roads, meaning they are not accessible.
What's the Real Charm of Ankyo?
What do you think are the charms of Ankyo? We believe you could understand the reason why the Japanese prefer to walk these culvert roads.
Actually this coverage was completed after the rain. Takayama said that because we can feel the presence of water, it is fortunate to be strolling through Ankyo after the rain, with the lively feeling of moss and greenery.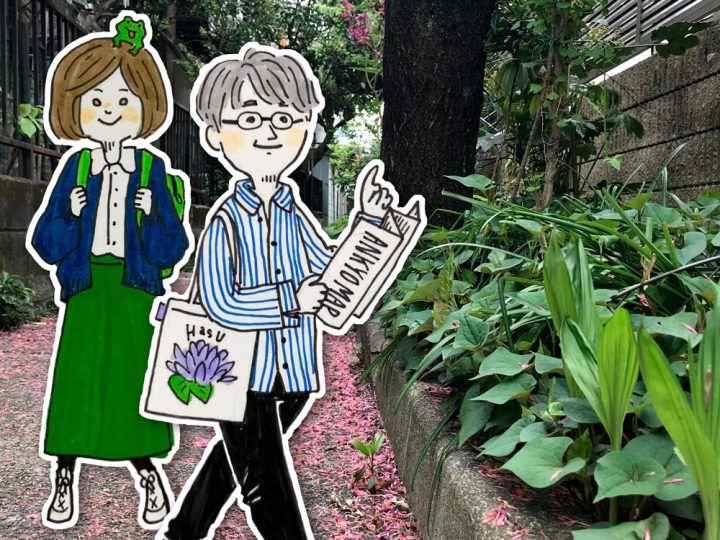 Don't Think. Walk and Feel!
Yoshimura said the reason she loves Ankyo is that she fell in love with the Momozonogawa River. Takayama said that Ankyo are similar to the scenery in his mind's eye.
There are many benefits of going on a culvert stroll or exploration. Some people can feel the time passing by slowly, the others could feel wabi-sabi (a Japanese aesthetic of appreciation of nature) from the moss.
Ankyo show you that there is a deep culture in Tokyo, one of the biggest cities in the world. Yet, this unique pastime is still so small and somewhat hidden. There have been many rivers from an ancient era waiting to be explored through the many Ankyo routes of Suginami.

There are Japanese style gardens and many shopping streets nearby, so it would be fun to stop by while exploring the area.

Writer: Ryo Tachioka
Translator: Miho
Special thanks: Nama Yoshimura & Hideo Takayama