Nishi-Ogikubo: Antiques, Art, Nature, Street Bars
Further down the Chuo Line from Shinjuku, and thus somewhat off the beaten path, is Nishi-Ogikubo. A cool and unique place with no touristy-feel at all, it has an "old town" vibe with its large amount of antique shops, and there are also many local art galleries and studios sandwiched between the antique shops on the north side. At night the town comes alive with its street bars and restaurants on the south side. More recently a vegan movement also started in "Nishiogi", with the amount of vegan and vegetarian-friendly establishments growing steadily. Also known for various events and the large Zenpukuji Park, there are many reasons to go the extra mile to Nishi-Ogikubo.
NISHI-OGIKUBO
A Brief History Lesson
Known nowadays for its art and antiques district, the area boasts the largest number of antique stores in one area in Tokyo, thus putting it in the running for most antique shops in all of Japan. Aside from being an antique hunter's dream, it is home to some great coffee shops, restaurants, and bars. The charm of "Nishiogi", as the locals call it, is the large number of privately run shops. The area really started to take shape from around 1907, when the head of what was then called Iogi Vilage, Shugoro Uchida, did so much to develop the town. He was born in 1876 to a farming family, and at the young age of 30 became village headman of Iogi Village. He was involved in various town planning and agricultural development. The addition of Nishi-Ogikubo Station between Ogikubo and Kichijoji Stations is said to be in large part due to Shugoro's efforts. He passed away in 1975 at nearly 100 years of age, so he was able to see the continuation of Nishi-Ogikubo's great development. A bronze statue of Shuguoro Uchida now stands proudly in Zenpukuji Park, as he continues to watch over his beloved Nishiogi.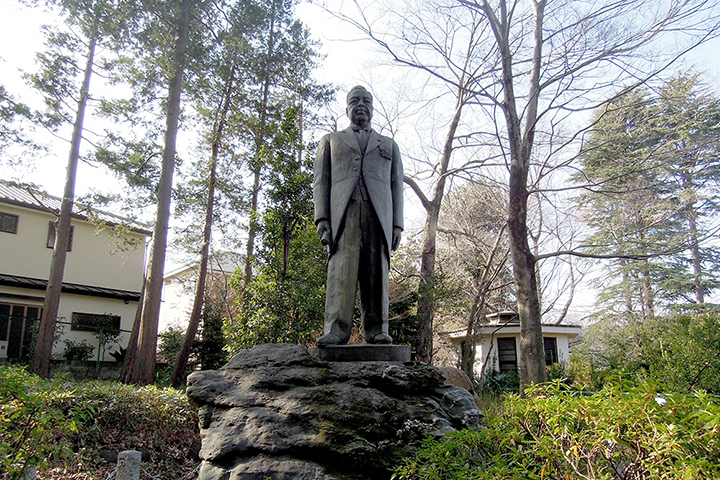 Getting to Nishi-Ogikubo
From JR Shinjuku or Tokyo Station: Take the JR Chuo Line west (toward Mitaka/Takao) and get off at Nishi-Ogikubo Station. It's about 13 minutes from Shinjuku (220 yen) and 27 minutes from Tokyo (400 yen).
*Note that the Chuo Line does not stop at Nishi-Ogikubo on weekends, so you will need to take the Chuo Sobu Line instead.
*Also note that other than the regular "Rapid" Service, other Chuo Line trains (Special Rapid, Commuter Special Rapid, etc.) do NOT stop at Nishi-Ogikubo. Depending on the time you may also board a train that terminates at Nakano Station. In that case get off and wait for the next train.
Nishi-Ogikubo Souvenirs
"Nishiogi" is the place for a one-of-a-kind souvenir, because it is home to the largest antiques district in Tokyo! So head to the antiques area northwest of the station where you can buy a large range of antiques from authentic ukiyo-e prints on the more expensive side at Kidoairaku or wooden "Kokeshi" dolls on the cheap at Jikoh, each with their own individuality.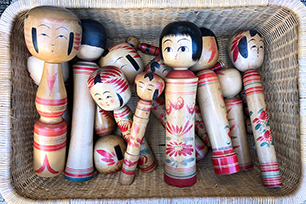 Nishi-Ogikubo Accommodation
Nishi-Ogikubo Accommodation lead...
NISHI-OGIKUBO MAP

[updated July 2021]