KOENJI TOUR
By Visiting Some Sight-seeing Spots in Suginami Ward, Tokyo, You Can Get a Japanese Souvenir ("Tenugui")

Take a look at the article on the Tokyo Cheapo website, "Koenji: Where Old-School Nostalgia and the Arts Converge" and visit the spots in the article. Those who make use of their services (at any of the individual places) and fill out a survey will receive a Japanese souvenir gift. If you visit these unique places, surely you will want to tell others about your experience.
■ HOW TO CLAIM YOUR GIFT
After you have visited, please complete the survey at the reception area marked with the display as shown.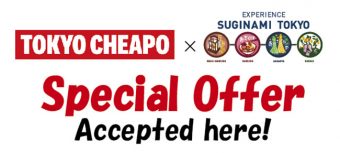 Please enter the keyword "NAMISUKE" on the survey in the appropriate place for the keyword. Once you have filled out the survey, you can get your present, an original "tenugui" traditional Japanese cloth towel.
■ PERIOD OF ELIGIBILITY
November 1, 2019 until January 31, 2020
*The offer will also end when supply of the original tenugui runs out.
■ PRECAUTION
*Please complete only one survey per person.
■ WHERE TO GET THE JAPANESE SOUVENIR:
1. Participating Public Bathhouses (Sento) in Suginami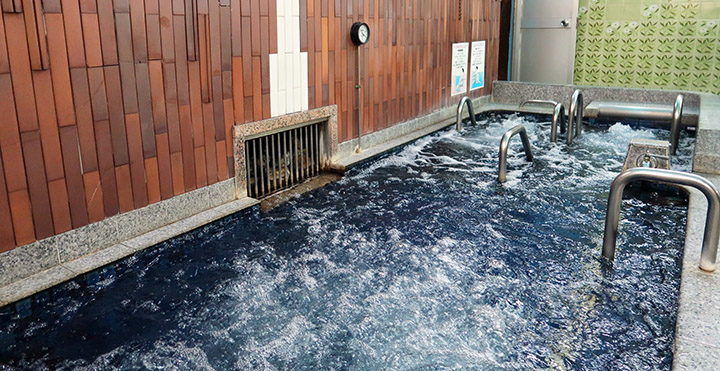 Please go to any of the following bathhouses in Suginami, Tokyo:

■ PUBLIC BATH USAGE
Fees: Over 12 years old 470 yen, 6-12 years old 180 yen, under 6 years old 180 yen
*Please be sure to follow proper manners for public bath usage.
Refer to our guide "How to use the Sento"
*Please also follow other rules as posted at the bathhouse.
*Please confirm closed days in advance.
2. Autumn 2019 Za Koenji Awaodori
A local group that performs in the annual traditional dance festival, Tokyo Koenji Awa-Odori, will demonstrate their performance. This is especially recommended to those who have not seen the Awaodori dance before.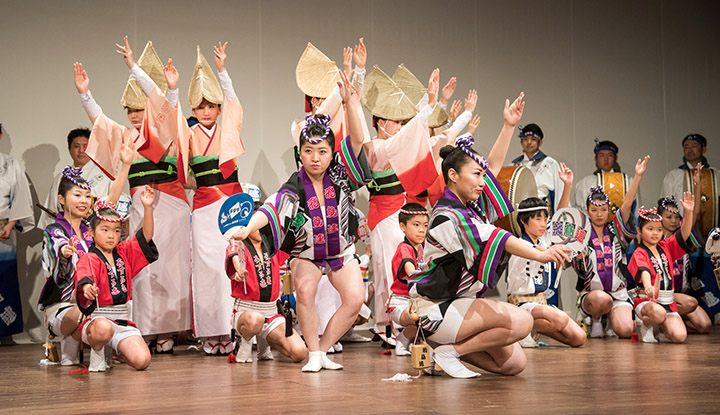 *No lesson or experience is included, as this is simply a stage performance (although there is no lesson aspect, you can still receive an original tenugui after filling out a survey after the show).
・Event Dates: November 9, 2019 (Saturday) and November 23, 2019 (Saturday)
・Performance Times
1st showing starts at 12:00PM
2nd showing starts at 2:30PM
3rd showing starts at 5:00PM
4th showing starts at 7:30PM
*Opening is 30 minutes before each start time.
・Venue: Za Koenji Theater Hall 2 (2 Chome-1-2 Koenji-Kita, Suginami, Tokyo (B2 level))
■ TICKET INFO
http://r-t.jp/akinoza2019
Same-day tickets will only be available in the case that advance tickets have not sold out, and can be purchased at reception from 11AM.
・Inquiry Contact (Organization page link)
3. Tokyo Koenji Awaodori plus+
For this one not only will you enjoy the dance performance, but you can also try playing the traditional instruments used! This program has many unique experiences, including a chance to take a commemorative photo with a dancers wearing traditional happi coats.
http://www.koenji-awaodori.com/stage/stage04.html


・Dates and Time: December 21, 2019; January 18, 2020; February 15, 2020; March 21, 2020 (all Saturdays)
All shows start at 3:00PM (doors at 2:30PM)
・Venue: Za Koenji Theater Hall 2 (2 Chome-1-2 Koenji-Kita, Suginami, Tokyo (B2 level))
■ TICKET INFO
http://r-t.jp/awaodori-plus
Same-day tickets are available!
・Inquiry Contact (Organization page link)